Why Choose a Management Course?
INTRODUCTION:
Best Management Course. KIIT makes sure to bring you up on your ladder of success. And teaches one how to get and face the real world of hardships. KIIT has great types of equipment and classrooms where you could learn about your degree.
BENEFITS OF MANAGEMENT COURSES?
Choosing a course for oneself after completing schooling could be the toughest task a teenager's faces. If you are interested in management courses, you should check out the listed benefits of the same:
A management course can help you develop your verbal communication skills so you can have extra intelligent discussions with teams and stakeholders, as well as give more confidence and engaging PowerPoint presentations when necessary. KIIT Group of Colleges provides the Best Management Course.
Most management courses will cover tools and approaches to employ when making decisions, and all these techniques will aid you in making intelligent and quick decisions. Because the changes you make as just a manager will often have far-reaching effects that affect your team's daily roles, you must be strong and competent when making them.
Change is unavoidable in business; it occurs in businesses of all sizes, from new hires to organizational restructures. As a manager, you'll be responsible for assisting in the management of these changes and responding in a manner that guarantees your team's motivation and productivity. Best Management Course.
Management courses teach you how to implement changes, achieve set goals, and do so in an expert manner while maintaining open communication all through the process.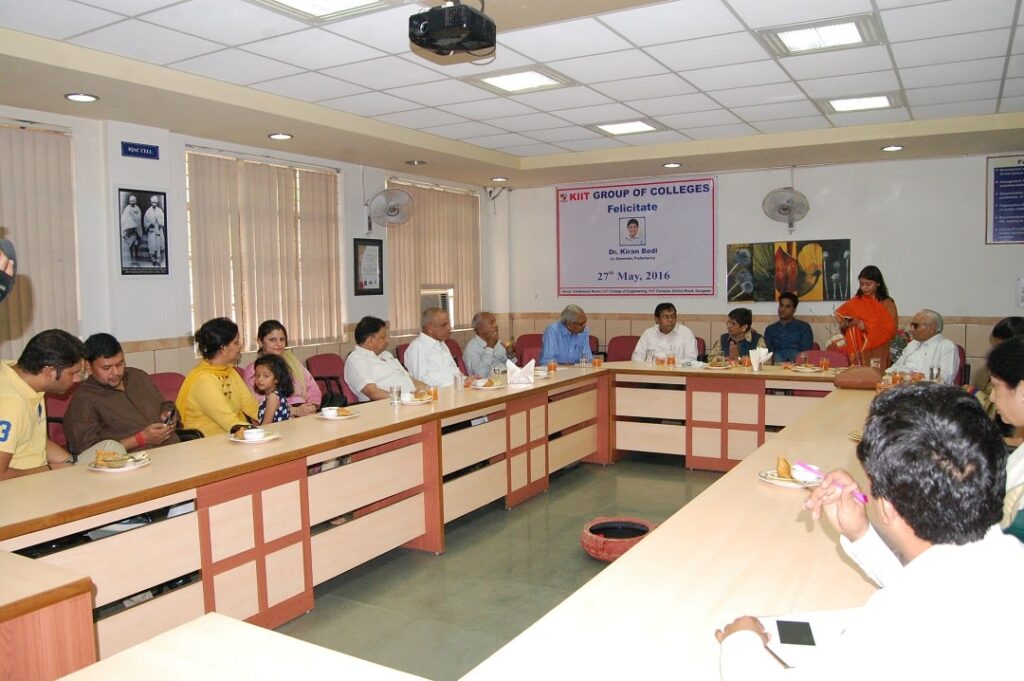 Management is a two-way street; for your team to properly respond to your management techniques, they must have faith in you as their leader.
A business course proves your commitment to growing as a manager, which can instill confidence in your team members. Team morale can be boosted by investing in developing skills because it opens doors for their future development. Best Management Course.
A management course can help you to understand what a manager's role is, what you fit into an organization, and how to create management techniques to deliver results consistently.
As previously stated, a managerial degree teaches you not only about business but also about personal development. The degree prepares you to be a sturdy, self-assured leader who can manage teams and run a business. Best Management Course. You are taught how to be a leader of the team as well as a good team player. Because you will be offering a lot of conferences during your managerial degree education, you will also be taught how to become a good public speaker. You will be a more evolved as well as healthy person by the end of your degree. KIIT Group of Colleges provides an ambient atmosphere as it provides the Best Management Course. Business management helps in increasing the number of opportunity of entering and working in any industry at a Managerial Level.
Once you pertain for a management degree, you have a pretty good idea of what you want to do with your life. You've decided to pursue a career in management studies from the beginning. As a result, you are working in the field of your choice, which will provide you with job satisfaction. The majority of people spend their entire lives doing jobs that they despise. However, this is unlikely to ever happen with you. Job satisfaction has a significant impact on one's wellness and outlook. Best Management Course.
These days, management courses have awoken from their slumber. If you're looking for a management college in Gurgaon, KIIT College is the place to go.
Suggested Reads: B.Tech Engineering Colleges Near Me , Top College for BBA , MBA College in Gurgaon , Why Choose a Management Course? , Importance of Choosing The Best B.Tech Engineering College , BCA College In Gurgaon , BBA Colleges Near Me , B.Tech Engineering Colleges Near Me, Engineering Colleges in Gurgaon
For Admissions Visit here: Admission 2022-23
Visit our Website: https://www.kiit.in